Walkeshwar School
Completed while Studio Manager at Serie Architects Mumbai, 2008-09
This project was designed with the Serie Architects team, based in Mumbai and London. As Studio Manager for the Mumbai studio, my role in the project included 3d modeling, architectural design, space planning and presentation drawings. The project was designed and modeled in Rhino 3d, and exported to AutoCAD for 2d drawings.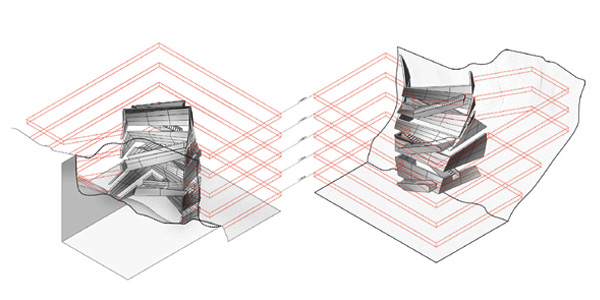 A new 25,500 sq.ft. addition to the existing Walkeshwar School in Mumbai is proposed in a tight void sandwiched between a rock cliff and the existing school. This makes design, code compliance, and construction difficult.

In such a tight and constrained site, the main challenge for the project is to draw light into a building that is bounded on 3 sides. The second hurdle for the project is that it cannot rely on the cliff face for structural support. In fact, it cannot touch the cliff face at all.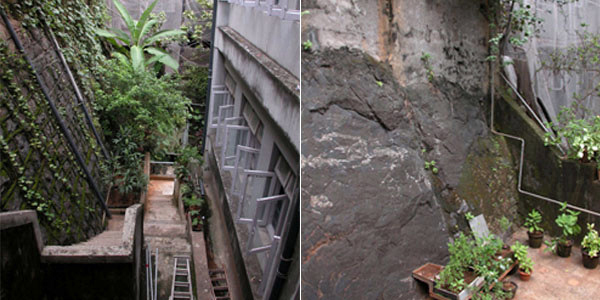 The project achieves this by releasing the basic elements of floors, walls, and staircases from the cliff. The off-setting of the floors from the cliff allows the cliff face to act as a light washer, drawing light into the interior of the building. The glass façade thus becomes crucial for the building, enabling enough light for educational functions to enter the building.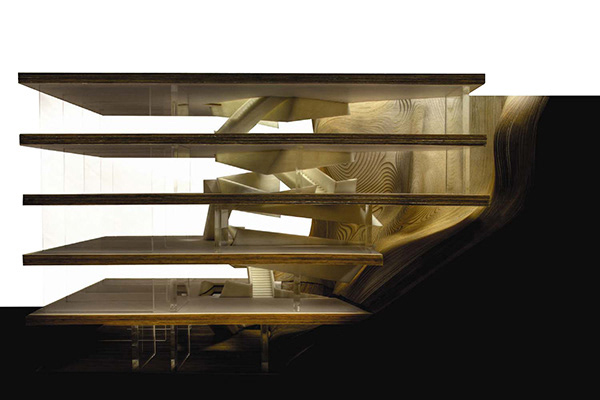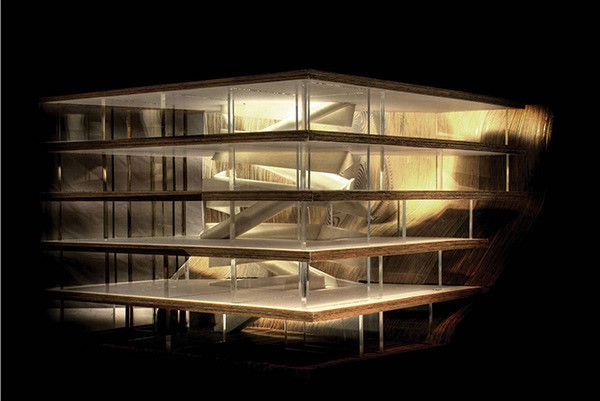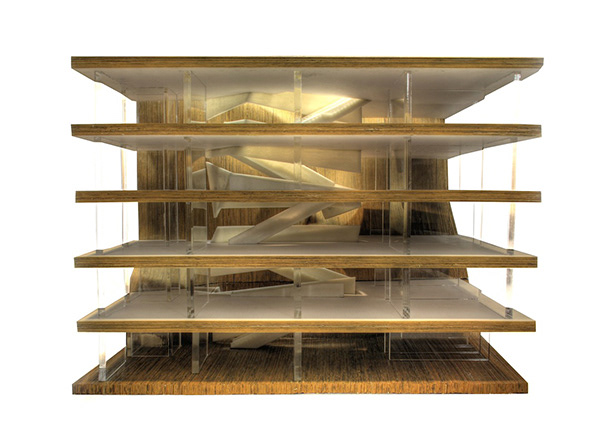 The main staircase and atrium of the building rotates and shifts with the contours of the cliff allowing a circulation route that is always in contact with the cliff face at all angles, at every turn. Various study models, renderings and mockups were made to study the interaction of the staircase with the cliff face. The stair becomes a strong counterpoint to the cliff face, as well as the main focal point of the building.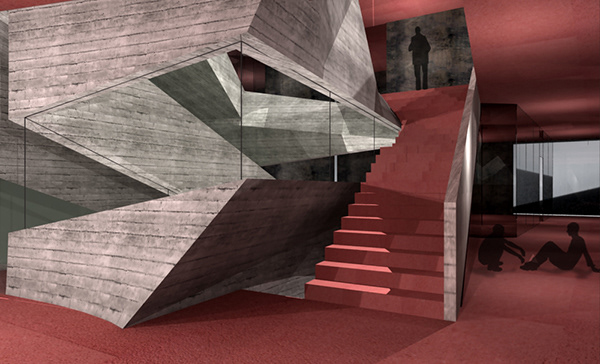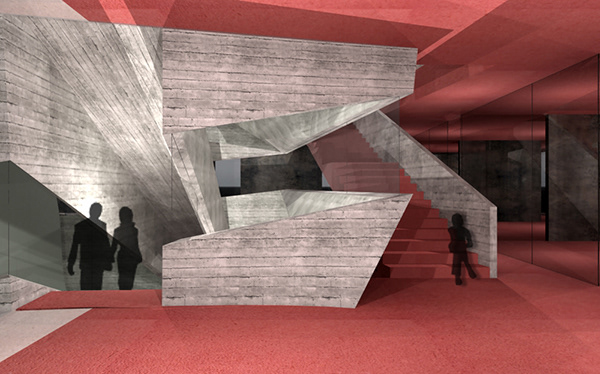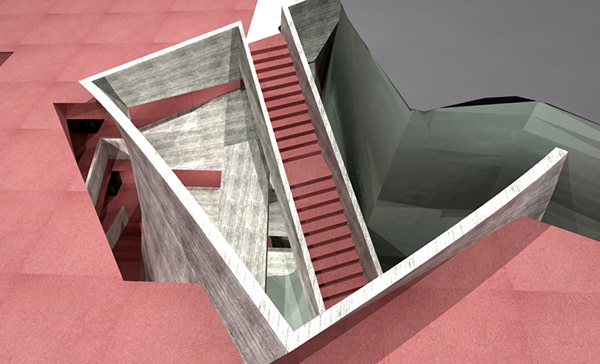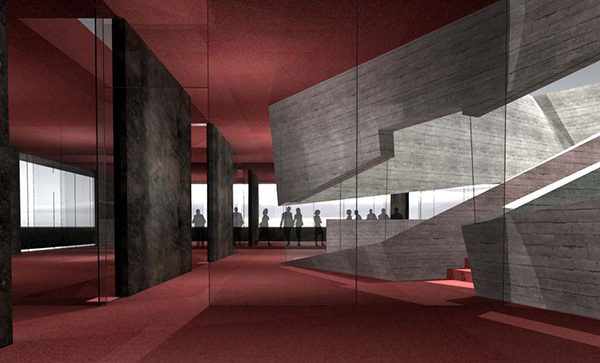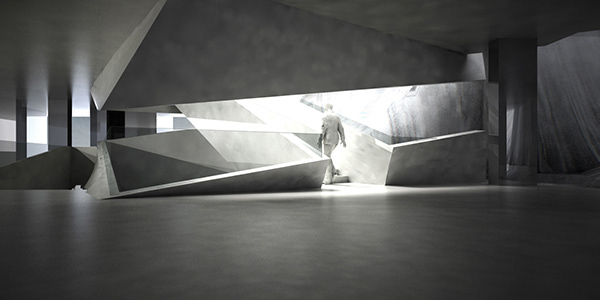 The project was designed and modeled in Rhino, rendered with VRay, and exported to AutoCAD for 2d drawings. Models were made in-house, mostly by hand, except for the stair core, which was 3d printed from a .stl file, and the contours, which were laser cut. Paper models were made using Lamina and Pepakura to unfold ruled surfaces onto paper with maximum accuracy and minimum loss.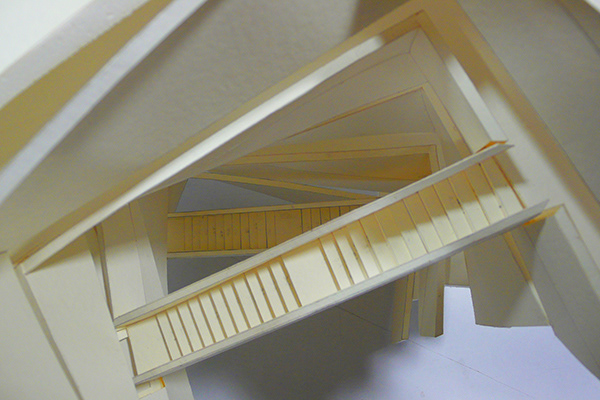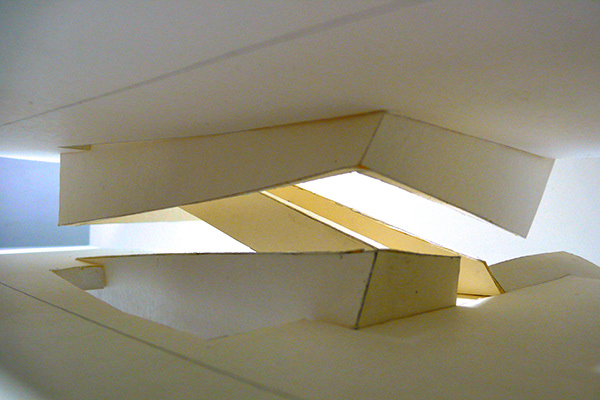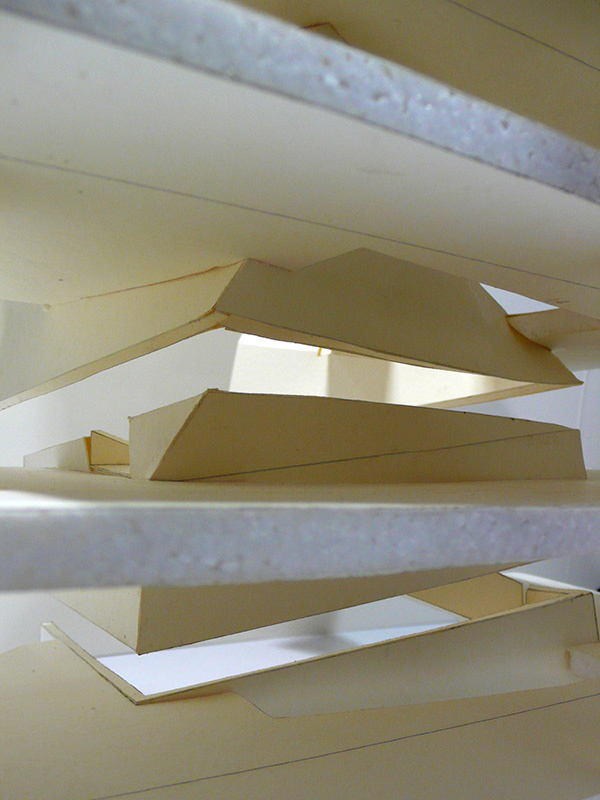 The project is currently under construction, and is expected to be complete in 2013.