Verma Medical Trust
Completed while Studio Manager at Serie Architects Mumbai, 2008-09
This project was designed with the Serie Architects team, based in Mumbai and London. As Studio Manager for the Mumbai studio, my role in the project included 3d modeling, architectural design, space planning and presentation drawings. The project was designed and modeled in Rhino 3d, and exported to AutoCAD for 2d drawings.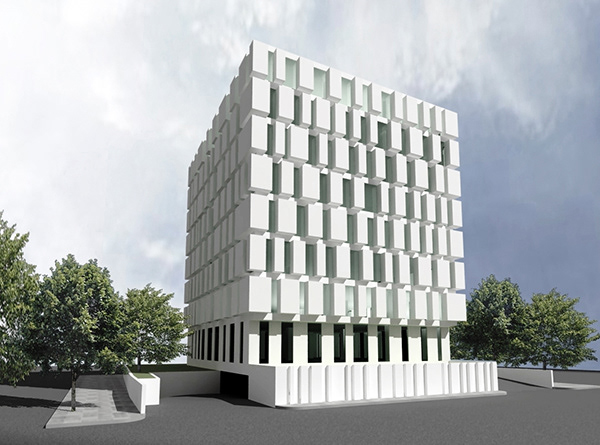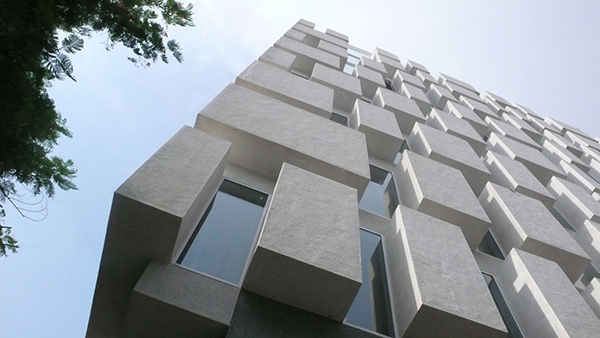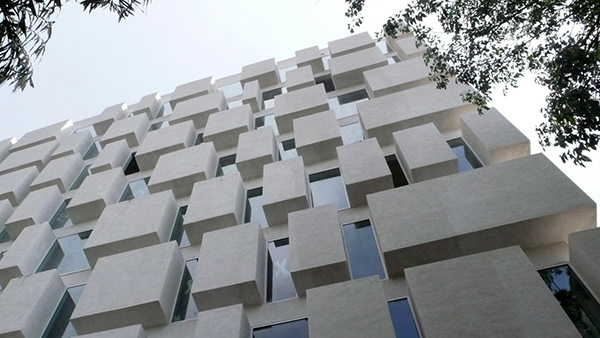 The proposal imagines a modulated skin that performs as a series of balconies, storage spaces, sun-shades and window-cabins. The depth of the skin thus is thickened to six feet to enable balconies, break-out spaces, private cabins and tiered seating for an auditorium.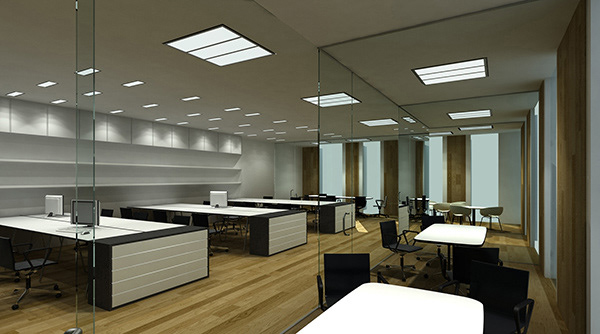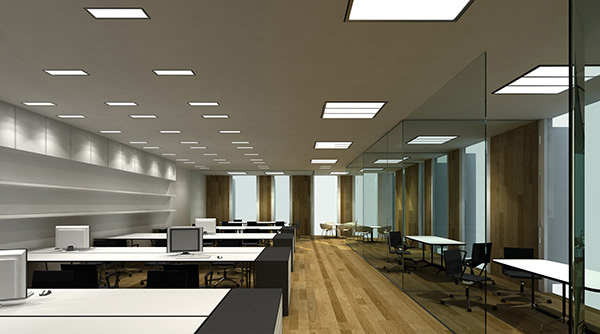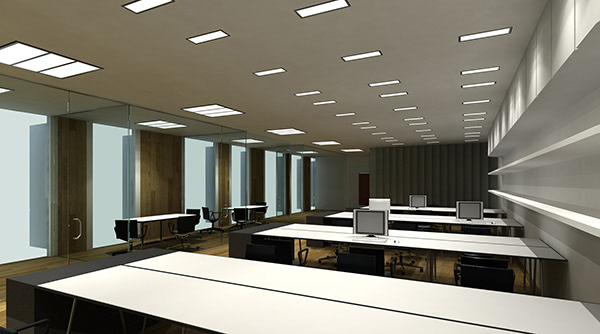 On the base of the block, the same primary modules are differentiated to create outdoor furniture, grass-basins and pavement modules. This promotes the aggregation of specific activities on the deck level according to the positions and densities of the various modules.