RC Offices
Completed while Studio Manager at Serie Architects Mumbai, 2008-09
This project was designed with the Serie Architects team, based in Mumbai and London. As Studio Manager for the Mumbai studio, my role in the project included 3d modeling, architectural design, space planning and presentation drawings. The project was designed and modeled in Rhino 3d, and exported to AutoCAD for 2d drawings.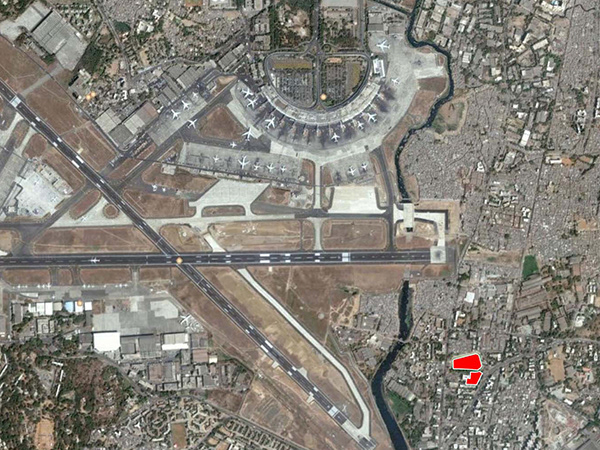 The ongoing transformation of Kurla in north Mumbai is characterized by the relentless proliferation of new office blocks. These 5-6 storey buildings adopt exclusive corporate lobbies as a strategy to import the image of the CBD into this former small industrial area.

The project seeks to resist this tendency to create a clear separation between the public and the exclusive corporate entity. To articulate this strategy the proposal begins by rethinking typical office building lobbies and atriums.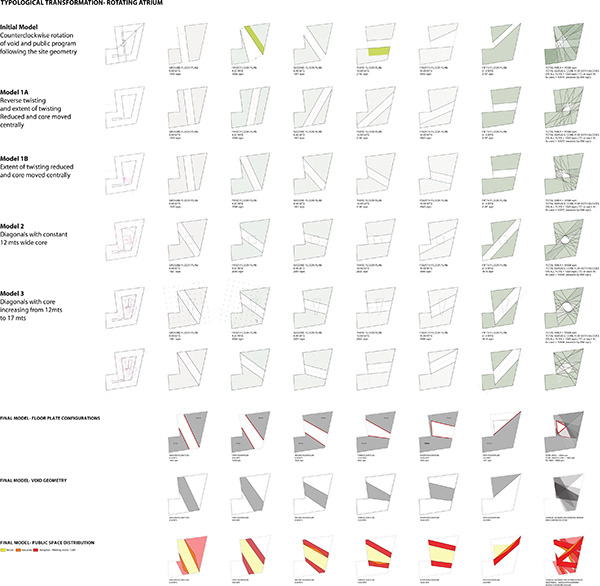 The RC Office can be seen as a single office building sliced open into two smaller blocks, but brought back together by a public void. The main atrium and lobby space, as the new public void, is conceived as a series of rotating volumes articulated by ruled surfaces. At each rotation, the atrium and lobbies take on a different programmatic role.

Starting from the ground, the typically exclusive corporate lobby is transformed into a public promenade, connecting the road on the west side of the site to the existing lake on the north side of the site.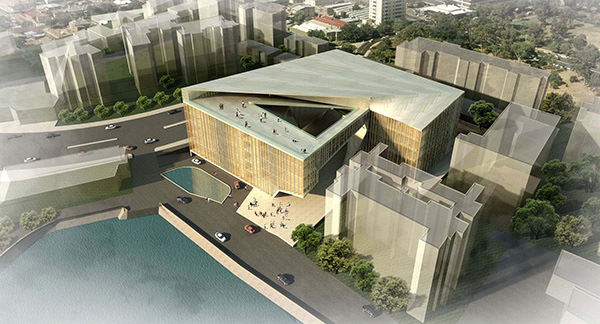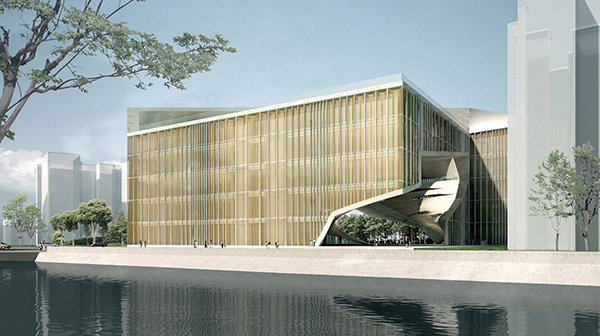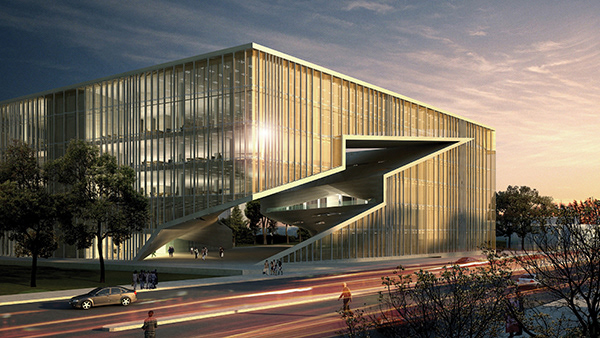 As the atrium rotates upwards, it dispenses other public programs along its ruled surface – cafes, a gym, roof decks and lounges.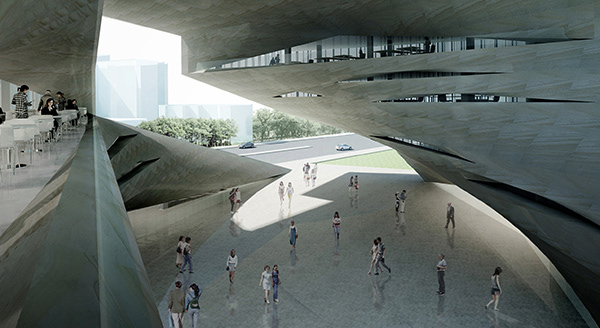 The rotating atrium also acts as a light catcher, drawing light along its rotation, illuminating the ruled surface and reflecting light into the heart of the building.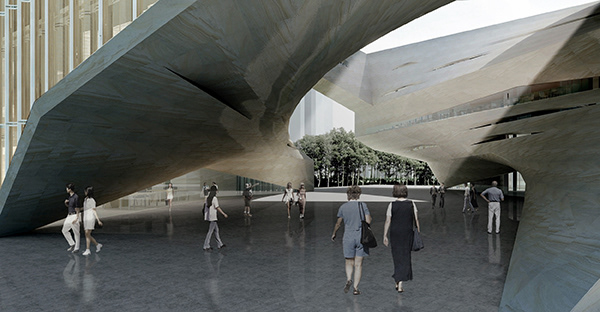 The model was 3d printed in three parts and assembled, except for the curtain wall, which was laser cut, scored and assembled.